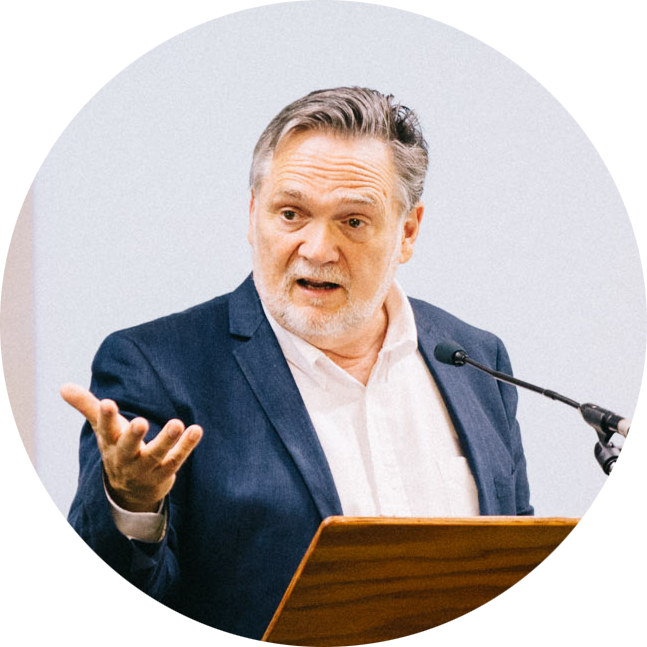 28 March 2020  
My dear brothers and sisters,
The Holy Spirit says through Paul that:
       "David, after he had served the purpose of God, in his own generation, 
        fell asleep, and was laid among his fathers" (Acts 13:36). 
Here is an exciting and worthy goal for any one of us, to serve God's good purpose and plan, in the peculiar time He has placed us into.   
You may well wish that you, and those you love, did not have to go through this Coronavirus stuff.  About 10 days ago I realised my response was that I was annoyed. I felt I had quite enough to keep me busy without adding all the complexities, extra decisions, anxieties and cares that a pandemic brings.  But God has not gone to sleep, this business went across His desk.  We are in His hands and with Job we choose to say, "Shall we not receive good and evil from the Lord?" and continue to trust Him.  Even as we have little clue as to the specifics of why He has allowed this disease at this moment, as it wrecks our "cunning plans" & hopes. 
As they say, we are in sales, not management.
  
Pestilence, plagues and pandemics are sadly a quite normal part of life in this beautiful and broken world, just as bushfires, droughts and floods are part of life in this sunburnt land.  Our Christian brothers and sisters have been living through these realities from the first centuries.  At the end of this little letter, I have attached some articles you might like to read to inform and encourage you of the way Christians, made of the same stuff as you, have loved Christ and neighbour in far deadlier times than ours.  They shone through plagues that killed between 7 to 50% of cities and cultures, where the doctors (even the great Galen) fled the cities to their lonely country mansions, and where famous emperors such as Marcus Aurelius died of plague.
CHURCH DURING THE PANDEMIC
As you expect we are working and planning hard to keep church coming to you on Sunday mornings.  By "we" I mean a team made up of significantly busy working people who are giving up their "spare time" to bring you an energising church-like experience.  We owe them a big debt.  Thanks also to the dozens and dozens of you who sent messages of encouragement and gratitude for last Sunday – that meant the world and makes it easier for the sacrifices to continue.  Church is celebrated at 9:30am, so all of us need to adjust our churching schedule in these "desperate times". Do get out of bed, or at least wake up, and join us again this Sunday.  Instructions on how to join in are at this letter's end.  We are at the same time, preparing for the times when we may not be able to use our church building due to tighter lock down requests from our national leaders.
NEEDS
1) If you find yourself in particular need in these months, please contact our office and we will do all we can to be of help.  Or if you have neighbours in need, and you are simply unable to help, please let us know, so we can do what Christians do (Office 6231 7347, Millie Paton's Pastoral Care number 0427 783 396, or Ian Powell's number 0410 609 552).
2) Isolation is a very serious type of suffering that comes along with pandemics, so the leadership of the church urges us all to ring up a couple of people a week just to see how others are travelling – could you add this loving discipline to your life and suggest it to others.
MONEY MATTERS
Indeed, it does, as you know.
God is the Great Giver (Would you give your only child to die for your enemies?).  He is the source of every good gift.  As you probably know Jesus speaks and teaches about money more than He does about prayer, heaven or hell.  So, it would be silly for His disciples to be coy to talk of money. The last year gave us at St Matts some great chances "to excel in the gift of giving" (2 Corinthians 8:7).  And as a community we have given more than expected or even hoped a few times.
This Coronavirus and the measures taken to tame it, have already cost some of our members their jobs and wages – do be aware of this pain in our midst.  For this reason, some may feel they simply must, decrease their giving for a season.  Others may step up and in this new year, get around to increasing their offertories, especially if you are blessed with a reasonably stable supply of resources.
70% of the money given to and through St Matts comes via electronic transfers or internet banking.  Many others have preferred to give cash week by week.  I'm sure you see the problem here.  If we are living in a context where you are not able to put money into baskets because we are not meeting in church, we could end in trouble.   
So the Parish Council and the Pastoral staff would like to encourage all who give cash to consider transferring across to the electronic banking option as soon as possible.  (Like in the next half hour perhaps.)  I have spoken to one couple who told me that they have finally got around to changing to electronic banking as they had meant to do for many years.  Another couple have changed to electronic, but intend to return to cash when we are allowed to meet again as they feel there is real benefit in giving real cash in the church service – but they want to make sure that they do not fail to remain generous in these difficult times.
So, here are the crucial numbers:
               St Matts bank details are BSB 062 923 and Account No. 1004 2107. 
If you find the process confusing, please ring the office and we'll get someone to talk you through it on the phone.   If Internet banking/giving is never going to be for you, we could follow what we are told in 1 Corinthians 16.  Each week set the money aside, and then put it in the baskets when church restarts or even better ring the office and deliver it and we shall put it immediately into the safe and then bank it.
As I conclude, let us seek to be as David and fulfil God's purposes for us in these days that He has allocated for you and I to live and love in.  
                         "Be still (or hush) ……
                                             and know that He is God" Psalm 46
Sincerely
Ian Powell           
on behalf of the Parish Council and Pastoral Staff 
(though Ian takes all the blame for poor spelling and expression)
PS a).  For Sunday Church LIVESTREAM – 9:30am  
1 Go to http://stmattswanniassa.org.au/live
2 Click "watch live" and it takes you to the YouTube place that will start playing about 9:20am 
PS b).  Some excellent reading on plagues and God and God's people
From a Wanniassa "Boy"  
https://www.thegospelcoalition.org/article/4-lessons-church-history/
https://www.biola.edu/blogs/good-book-blog/2020/how-did-early-christians-respond-to-plagues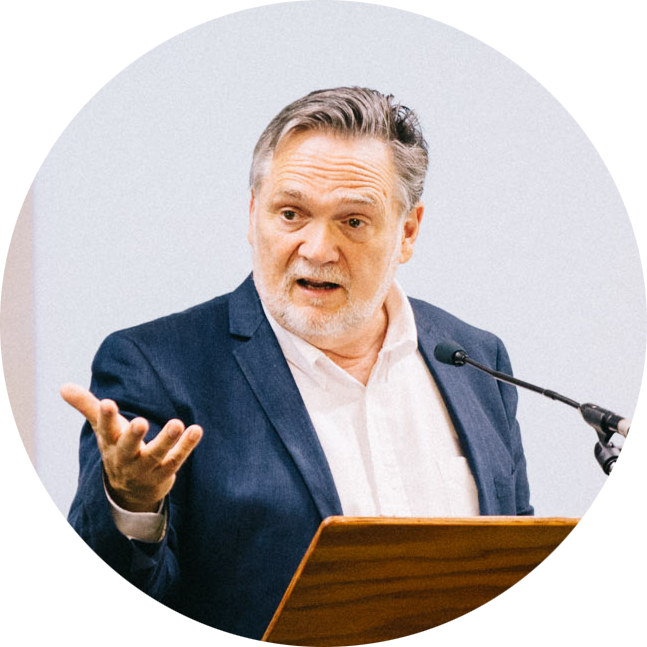 9 March 2020  
From St Matthews Wanniassa
Dearly beloved sisters and brothers
As many of you have heard and others have deduced,
                       we are no longer meeting on Sunday in church for church.
This is a sad but necessary first for me and also for St Matts.
So Sunday March 22 there will be no public gatherings in our buildings at 8am, 10am and 6pm and this will continue for some weeks at least, but not a day longer than wisdom and love calls.
THE DECISION
After quite a bit of prayer and what seemed like thousands of hours of reading and listening to various experts, conversing with Doctors with specific expertise in the fields of Infectious disease and their spread, along with talking, discussing and arguing with friends and colleagues, and taking seriously what our national health and government leaders were saying, we came to the painful decision to Pause our public services of worship. Pastoral staff and the Wardens were sadly unanimous.
I contacted our Bishop with our decision, and within the hour, we had received official notification that Canberra Dioceses was following Tasmania and Sydney, in calling for the closing down of all normal services. 
I know that some of our church family had already decided that, with their prior health concerns, it was wisest to not attend church gatherings. This was sensible and good. 
I made this decision with sadness, because I do enjoy being together on Sundays – well most of the time J.  Especially knowing how important gathering together is, as expressed in the famous statement by God in Hebrews 10 "do not forsake the gathering together".  Later I will outline some ideas to stay in contact.
The sole reason for doing this is love of one another, and of our society and the Pause will be constantly reviewed, but will continue for some weeks at least.
We also know that the church of Christ has gone through many times when it was unable to meet in anything like what would normally be recognised as church. And sometimes this has seen times of massive growth in health and numbers of the church of God – often in the first centuries, and more lately in Communist China and in the Islamic Republic of Iran church meetings were banned – Church historians are pretty sure that the recent rate of growth in Iran and China has been even greater than that in the explosive earliest days of Christianity.
There is no need to panic, though there is need for caution. Our enemy the devil will use this time to do as he always does – to distract, divide and deceive. We are to be watchful but confident – he is on a leash.
OUR FUTURE  – Prospering in Unusual Times
The leadership of the church will be in touch and keep in touch, partly through emails. So please read emails from your church when they arrive. We try hard to send you as few as possible and quite often we are asked to send out emails to all and we say No. And they take a lot longer to write than to read.
The St Matts Facebook site (St Matthew's Anglican Church, Wanniassa) can be very helpful. If you haven't joined, may I encourage you to do so, at the very least for this season.   
We are considering all sorts of possibilities to stay connected. More will be announced.
Your small group is probably still meeting but please please do not go if you have the slightest hint of a cough or cold. Keep the regulation 1.5 metres apart if you can. Your group may need to find a home for a while with a larger meeting room, or move to the church building. We are also exploring ways for groups to meet via tools like Zoom.
Some new things we are trialling:

1) THIS SUNDAY.  A team of already busy people are working to enable us to "LiveStream" church, from church this Sunday, at 9:30am. (LiveStreaming makes an event watchable as it happens by way of the internet). There is almost certainly a benefit for the family of St Matts to be praying singing listening Together – chronologically even if not geographically. We will meet at the Throne.
A team is working on the tech questions and we will be in touch to explain HOW you can be part of church – so long as you have access to the web via phone or computer.
2) MONDAY thru FRIDAY.  We also plan to hold Small Group Gatherings (sort of church) from Monday to Friday at 8am, 4pm, 6pm at St Matts. Modelled on the classic backbone of Anglicanism of Morning + Evening Prayer. This will include prayers, Bible readings, a hymn or song and a shortish exposition relevant to these days. We will have no more than 40 chairs in our huge sacred "barn" – all at least 1.5 metres apart – You can move them closer if you are sleeping with the person etc. (We will have a second room ready to go, as overflow in the very unlikely case of more arriving at 1 of our 15 offerings – and a person ready to lead that gathering).
3 Other Help.  We have other plans brewing to help those who feel the need to self isolate, or families doing so – to overcome personal isolation, loneliness and foodlessness (and toilet paper?) that some of the great hearts are organising. 
Keep your eyes peeled for another letter coming very soon from our great hearts about caring for each other in these times.
This note is already far too long, and yet there is so much more than could be or perhaps should be said.
"Surely God is my salvation; I will trust and not be afraid. The LORD, the LORD himself, is my strength and my defence; he has become my salvation."  Isaiah 12
"When I am afraid, I put my trust in you"  – Psalm 56
"When anxiety was great within me, your consolation brought joy to my soul" – Psalm 94:19
"Have I not commanded you? Be strong and courageous. Do not be frightened, and do not be dismayed, for the Lord your God is with you wherever you go"  – Joshua 1
Jesus said  "I have said these things to you, that in me you may have peace.
In the world you will have tribulation. But take heart; I have overcome the world. – John 16:33
Love to you all,
Ian Powell (0410 609 552) 
On behalf of the Pastoral Staff and Wardens
St Matthew's Anglican Church
5 Laurens St, Wanniassa,
ACT 2903
(02) 6231 7347
Contact Us
Copyright © 2018 St Matthew's Wanniassa
Created by Pete
SERVICES
 
Tuesday 11:30am
Traditional Service
Sunday 9:30am
Live Stream Service
Sunday 4pm
All-ages Service
with Kids Program

GIVE
Account Name
St Matthews Anglican Church
BSB
062 923
Account Number
1004 2107