From the Team
We live in a time when people are speaking in public more than they have ever spoken in public before because of social media. Everybody is speaking in public but we don't know very well how to do that and proverbs can help with that.

  – Andrew Errington
We are very excited for St Matthew's 2019 Weekend Away. This year we are privileged to be hearing from Dr Andrew Errington and the book of Proverbs on how we can walk in wisdom. The weekend will also give us a chance to build community amongst our church, pray together, connect with new people and enjoy a time to get away and spend intentional time in God's word. There will night activities and free time to spend with our church family.
Andrew will be speaking on the topic of 'Walking in Wisdom'. He hopes to introduce us to the vision of the world that the book of proverbs shows us. Proverbs says that "The Lord by wisdom founded the earth" (Prov 3:19). What does that mean? And what does that mean for the way we think about the world. And how does that connect with our lives? Over the weekend, Andrew will show us how these questions  lead us in profound ways to both Jesus and practical ways for how we are to live our lives.
Getting to know each other
Going deeper into Proverbs
Connecting with new people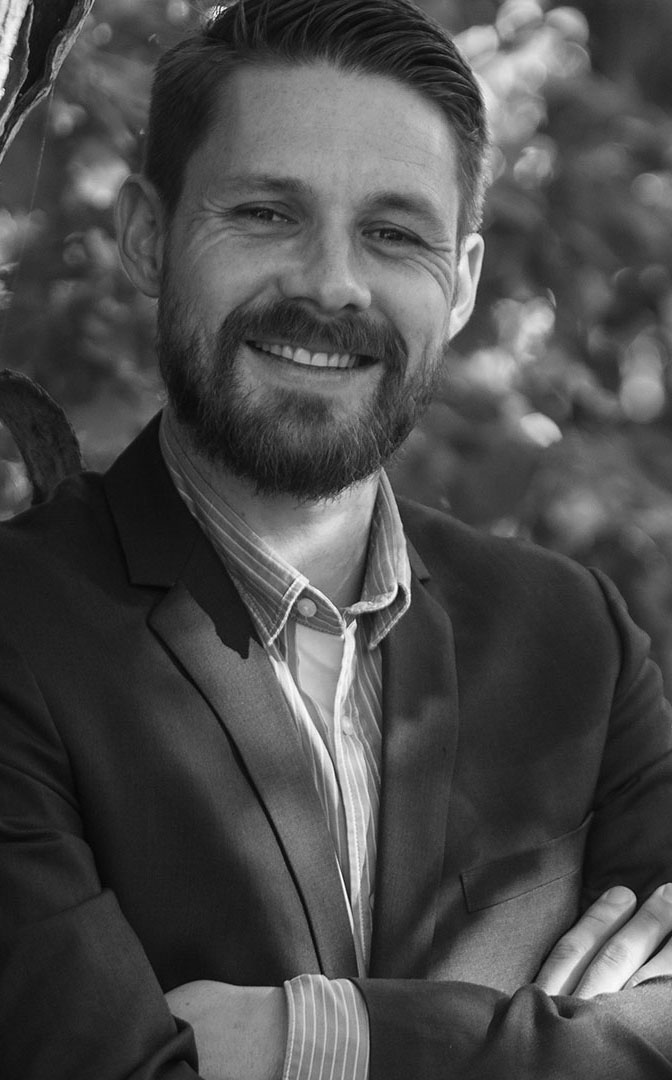 Rev'd Dr Andrew Errington
Academic Dean of St Mark's Theological College
Our Speaker
Andrew recently completed a doctorate at the University of Aberdeen, which was be awarded after no corrections were needed—a rare and impressive feat. His research focused on the topic of wisdom and practical reason, examined in the biblical Book of Proverbs in dialogue with the twelfth-century Dominican theological Thomas Aquinas, and the contemporary Anglican thinker Oliver O'Donovan.
Andrew also holds a BA (Hons) from the University of Sydney, an MA in Early Christian and Jewish Studies from Macquarie University, and a BD (Hons) from Moore Theological College. His publications range from academic essays and articles to pieces for everyday Australians, including articles for the ABC's Religion and Ethics website and two recent books (Can We Trust What the Gospels Say about Jesus and The God Who Speaks Life: A Short Introduction to the Christian Faith). He has also worked in several Anglican parochial and chaplaincy ministry contexts.
Andrew is married to Lauren, who works as a social worker and family therapist and they have three children: Francis, Owen and Angus. Andrew really enjoys surfing, but finds it difficult to do in Canberra!
Andrew is a fine thinker, an excellent pastor, and a generous and affable Christian
– Rev'd Dr Andrew Cameron, Director of St Mark's National Theological Centre
The Schedule
 Friday 25th – Sunday 27th October 2019
| | |
| --- | --- |
| Time | What's On |
| Friday | |
| 4:00pm | Registration Opens |
| 7:30pm | Supper |
| 8:00pm | Session 0: The Adventure of a Skier |
| 9:00pm | Social Time |
| Saturday | |
| 7:00am | Breakfast |
| 8:30am | Devotions |
| 9:00am | Session 1: A World Full of Wisdom |
| 10:30am | Morning Tea |
| 11:15am | Session 2: Wisdom Refused |
| 1:00pm | Lunch |
| 2:00pm | Social Time |
| 4:00pm | Panel Discussion (optional) |
| 5:30pm | Dinner |
| 7:00pm | Social Time |
| Sunday | |
| 7:00am | Breakfast |
| 8:30am | Devotions |
| 9:30am | Session 3: Walking in Wisdom |
| 10:30am | Morning Tea |
| 11:00am | Session 3: Questions |
| 12:00pm | Camp Photo |
| 12:30pm | Lunch |
| 1:30pm | Go home |
No Accommodation
Food only
 Sat breakfast to Sun lunch

Option to camp at the village (you'll need to contact them) or stay off-site

No accomodation included

You'll need to arrange your own accomodation
Full Time Package
All food and accommodation included
All food and accomodation included

Exploring Proverbs with Andrew Errington

Social time to grow relationships

Kids program during sessions

Friday dinner is not included
Family Package
All food and accommodation included
For families of 4 or more

All food and accomodation included

Andrew Erington speaking on Wisdom

Kids program during sessions

Friday dinner is not included
Sat Lunch - Sun Lunch
Includes food and accommodation for one night.
All meals from Sat lunch to Sun lunch included

Accomodation for one night

Talks from Proverbs

Time to connect as a church
Saturday Only
Includes lunch and dinner
Includes Saturday lunch and dinner

Hear from Andrew Errington

Time to come away with our church

No accomodation
Frequently Asked Questions
If I come on Saturday, what time should I arrive?
Registration will open at 8am on Saturday for the first session that begins at 9am sharp!
Is there a kids program/creche available?
Yes! There will be both a kids program for primary aged children during main sessions and material for the youth to be engaged with Andrew's talks.
There will also be a self-organised creche during the sessions with the ability to listen to the sessions available for parents looking after their young children.
Is there camping available onsite?
There is camping available onsite however there is a charge of $15/person/night for an unpowered site and $20/person/night for a powered site.
We cannot process these bookings so you'll need to
book directly
with the Village.
What if I have special accomodation requirements?
The standard arrangement for accomodation is dorms with bunks but there are other options for those who need. If you have special requirements, get in touch with the office or Lai Chiu and we will see if we can help.
Am I able to customise what meals are included in my package?
Unfortunately not. It is too difficult to manage individual variances from the packages that have been offered. We have tried to offer a wide variety of packages to suit people's needs and you'll need to select from them.
St Matthew's Anglican Church
5 Laurens St, Wanniassa,
ACT 2903
(02) 6231 7347
Contact Us
Copyright © 2018 St Matthew's Wanniassa
Created by Pete
SUNDAY
SERVICES
 
8am
Traditional Service
10am
Family Service
6pm
Contemporary Service
GIVE
Account Name
St Matthews Anglican Church
BSB
062 923
Account Number
1004 2107